Details

Written by

Keith

Category: Tech for leaders
Hits: 2322

Photo credit: Nicole_N at stock.xchng (link)
One of the biggest challenges in scaling an organization is how to keep everyone in the loop and connected. In a highly mobile, decentralized work culture, people can still remain connected when information is passed swiftly and efficiently. As one person said: Information keeps the team "in formation".
There are tools that will aid you in managing that tension.
The breakdown in any organization will be the level of communication that workers can attain. Believe me when I say it, the level of communication that your staff presently embraces is not enough to get to the next level. Without learning new skills, without adapting to the needs to communicate with others, the Facebook style of spot reporting events will simply not be enough. At the end of the day, lurkers will not get the organization to the next level. Requiring everyone to attend frequent meetings will cause mutiny.
Details

Written by

Keith

Category: Tech for leaders
Hits: 1923
Attempting to keep all the "big rocks" and the little items into a squeezed time planner, getting a great overview is a necessity. Taking those things off my mind and into print keeps the mind fresh. Although everyone will need to find what works best for them - mine are electronic. The reason for that is the accessibility by a personal assistant, plus my spouse. Entering that one time will automatically update everyone's calendars.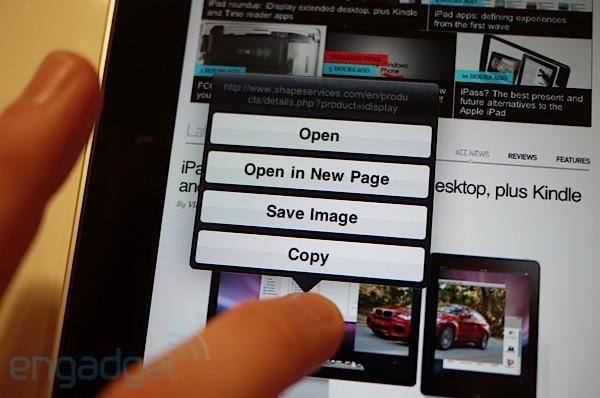 Additionally, changes to the people's cellphones, email addresses, addresses, etc is so frequent, paper and pen are simply ineffective for me. Having databases allows me to update one and all the gadgets are tied to the one update. No matter where it is entered, the other gadgets are up-to-date.
Here are the tools that aid my work flow.
Resources:

In order to maintain an overview of upcoming tasks, I have adopted the Getting Things Done (gtd) approach. It is a system that requires you to make a decision up front as to how it will be handled. A question is posed: Does this require action? If not, it is either trash, it will someday require action, or it is reference material never requiring action.

If it does require action, then the question is posed: can it be done in under 2 minutes, will it be delegated, or is it future action? Those actions are then sorted into categories or their project classification. once you get the swing of it, it is not nearly as formidable as it sounds.

That system has two wings: a calendar and an ability to access written documents.

First, written documents.

1. Evernote : free : searchable written documents access anywhere you access your files. Evernote is a password protected system that allows you to store documents and transfer the information between a variety of formats. You even have the ability to share documents with others.
2. Tap2ever free : free : a quick way to type Evernote documents.
3. Awesome note hd : commercial : a document system that allows you to sync with Evernote.

Those systems utilize tags, which keep documents grouped together for easy access. No need to tag words in the document, this will automatically be searchable. Handwritten documents are also searchable, when submitted by a selection of programs.

I find these helpful on my iPad, and everything is automatically synced onto my PC. Traveling just became simpler because I do not have to carry every project on a USB stick in order to have access.

4. Pocket information hd : commercial

Tasks and events are placed on a calendar. Every calendar software has that ability. This is separated from the rest in that every todo action is tagged, placed in a project, and can carry a customizable context. Tasks requiring attention someday, but without a definite date, are carried forward. Repeatable tasks - taxes, time sensitive reports, meetings - are all carried forward. Tasks and events are also convertible for calendar usage.
One note here: my calendar is synced with google calendar, allowing both my wife and my personal assistant to have access and overview. They have the ability to enter information and monitor workload, when others ask for FaceTime. It aids tremendously in internal communication.

For a price tag of under $50, you owe it to yourself to get resources that will free you to do your job better.

What tool(s) have you implemented that aided your administrative workflow?
What tips have helped you the most in your growing responsibility?




Details

Written by

Keith

Category: Tech for leaders
Hits: 1899
One of the things that will shape or even determine the scope of your ministry will be what John Maxwell calls 'the Law of the Lid.' In other words, if you stop growing personally, so will the ultimately capacity of your impact. The good news is that there are resources available to assist you in your ability and skill set.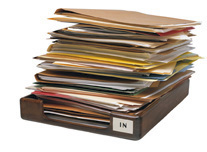 One of the areas in which you will find an ever increasing requirement is the amount of attention required by your ministry areas. A cross cultural church-planter will administrate agency reports, supporter communication, calendar and date booking, brainstorming and planning events, church(es) administration, governmental requirements, study and preparation paperwork, family duties. And these are just a few of the big ticket areas.

Irregardless of a person's ability to multitask or delegate, it is essential to expand present capacity, in order to prevent personal burnout, ministry bottleneck, frustration in co-workers and family.

Every administrator should adopt a smart organizational system, because of at least six critical reasons.

1. Redundant items should be templates
Any tasks that is repeated in the future is a strong candidate for a template or form. Do you have a meeting with key leaders? Then a list of departments and leaders can be listed as bullet points ready for copy into your new document.
Do you blog? Then map out the flow that you follow as a guideline.
Videographer? Some form of storyboard map will help you design your shoots before arriving on scene, plus allow you to track your footage once at the edit bay.
Explain baptism, pre-marital counseling, discipleship theme repeatedly? These all areas to consider creating a template, whether it be in printed form, mp3, downloadable video or a Facebook message.

2. Get it off your mind.
A short pencil is better than a long memory. I heard that a long time ago and it still makes perfect sense.
The author David Allen is one of the gurus of time management: getting things done. That work is a standard and available in print, kindle, or audio books. His main message is short and simple:
Move towards a system. Doing so frees up your mind, because you no longer carry all the tasks that you need to accomplish in you memory. You will constantly free up RAM memory. And that is a good thing.

3. Clarity in direction comes from precise articulation.
I am repeatedly asked if I am a lone ranger type person. The only good answer that I know for that question is this - the job description precludes being a lone ranger. In an expanding ministry it is all about team ministry.
You will need some way to communicate effectively to the team and co-workers. If they do not receive accurate and trustworthy information, they cannot be expected to be 'in formation.' Your system aids precise articulation, therefore aiding direction towards your vision.

4. A system is transferable.
Let's think of the unthinkable. What would happen to your family or ministry, if you are incapacitated in some tragic way? Would the decision makers have access to the information in your head? Get that stuff on paper, if for no other reason than protecting the ones you love.

5. Prioritizing
Everyone will say 'no' to something or someone. Are you in control of that decision, or are emergencies and urgencies controlling your life?

6. Your mind is freed from the tyranny of forgetfulness.
It is true freedom not to have to remember everything, but know that you have the assurance of a safety net. That is the benefit of a system.

Tomorrow, I deal with resources that I am presently implementing to aid in streamlining administrative tasks.
Details

Written by

Keith

Category: Tech for leaders
Hits: 2513
Getting great video on the camera is only part of the task, then it has to be edited. This is where software comes into play.
Adobe Premiere
I can't say that I know much about this alternative. It does a quick job of getting a video put out.
Adobe After Effects
This is the powerhouse delivery system that is essential. There is a huge learning curve in this software, but it simply has to be done if you are going to produce something that is edgy, appealing to the modern viewer.
The benefit of this mainstay is the ability to produce both computer-generated graphics, a 3-D surface, audio support and programming support.
If I could only have one product, this would be it.
Newtek Video Toaster and Speed Edit
This is a proprietary software that our church uses. The Video Toaster 5 (VT5) allows us to do multiple camera shoots and superimpose graphics on a live basis. Part of that package is an editor that will edit HD material called Speed Edit. I use the version attached to the entire package, although it is also a stand alone product. The main benefit of this software is the speed that you can edit a storyboard and render a finished product. A couple of nice software features are available, such as users being able to build their own presets and then use that to adjust other clips.
One of the main things about this software is the ability to write code that will control the program. By having that ability, the user can take a lengthy text and turn it into subtitles in less than a few minutes. It has become a great feature.
Magic Bullet Looks
This software plugin assists in coloring footage so that it will give an appearance as you were imagining. Basically in short, never ever present footage that has come straight out of the camera.
Audio software
I am just learning this side of post production, but the audio track will be what sells your footage. Do this well, add effects, check the equalizers and normalize the tracks. It is essential. Believe me.
Right now I use Sony Sound Forge. Like I say, I don't have great experience with this side of production, but enough to get the job done.
---
Details

Written by

Keith

Category: Tech for leaders
Hits: 4983
Shooting great video requires a handful of tools. Following a description of what is in my camera bag, here is a listing of the tools that I use to shoot video.
This is actually one of my most favorite tripods (full disclosure: I have maybe four or five at present). This monopod is easy to pack away on a trip (it has accompanied me to three continents so far). I use it to stabilize shots, but also use it as a mini-crane by shooting live video and then elevating the camera.
One thing that I attempt to do is stay within the Manfrotto family. Using the quick release plates allows me to change from head to tripod, to monopod quickly.
Igus DryLin W slider:
This is basically a mini-dolly, which allows for slow movement of the camera on a stable platform. Although I have never owned another unit, I find this one durable and portable. Those are two of my greatest requirements.
There are a few websites that show the same unit being outfitted with a motorized sled, which is helpful for time-lapse shots. That is outside my needs at present.
I have also put a Manfrotto fluid video head on top of the igus slider. That is bolted into place via a 3/8" course-threaded bolt - the standard of video heads.
Mikestand
A standard boom mikestand is used to attach the Zoom H4N and position near the talent when recording. That gives me a close audio signal and does not necessarily require a wired mike. The Zoom H4N has a 1/4" threaded screw hole for direct attachment to the mike stand.
Timer:
I recently picked up an ultra-cheap timer. Attached to the camera, I can schedule the series of shots I desire, thereby producing time lapse shots. I don't get to shoot many of those - the time required is generally not available to my schedule.
---