Details

Written by

Keith

Category:

Blog

Hits: 2464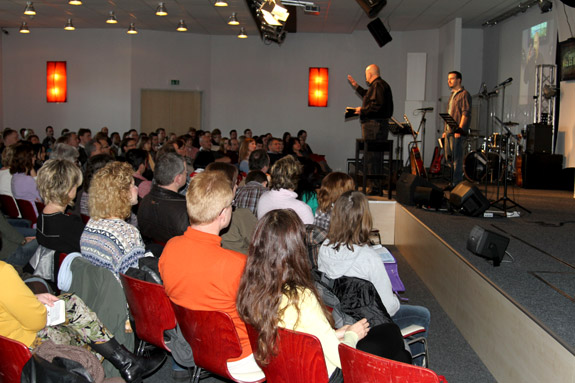 Last week was intense. I have no other way to describe it. Asking God to visit us in a powerful way was met with some pretty intense meetings.
Greg Lyons and executive pastor JR arrived from meetings in Pakistan on Friday. Just a couple of hours later they would begin meeting what would eventually be nine presentations with various groups over three days. Passionate question and answer sessions by various age groups indicated that interest runs high.
Over the course of the next few months we are asking that God would really indicate to us how we are to take it up a notch. The church body has a strategy that works with friendship evangelism. What we want to know is whether waves of young people can come to Christ. We explore the possibilities and are excited about the potential.
Fritz and Petra Geiling will be headed with us to Manila in February in order to consult and analyze what - if anything - is transferable to Europe. Marco Valore is also headed to the Philippines with us - saved just last year, but passionate about assisting others in finding his savior.
Could this be our time, our opportunity - the year that Jesus wants to pour out a new awakening? We explore the possibilities and are ready to learn from others.
Details

Written by

Keith

Category:

Blog

Hits: 2221
Satan is nasty. All the time; consistently. He destroys. He mocks. He accuses. And I don't mean in a Bart Simpson endearing way.
But did you ever stop to think that he pesters God, too? Did you realize that he constantly attempts to convince the Creator that no one really loves Him? Read the first couple chapters of Job and you get to view behind the scenes about what really goes on and it's not pretty. He keeps attempting to inform God that people only show their love and obedience based on goodies. You know, God, the cosmic Pez dispenser. Take away the candy and ... presto, the faithful followers disappear. At least that is what Satan says.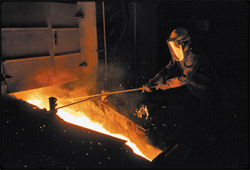 So God allows suffering.
And you and I may or may not get the full jist of what is going on, but somehow, in some small way, I imagine that God says: See! See! There is a person that does love me, even when the bottom drops out. Even if rewards are not imminent. See!
God does care about your plight. He is broken hearted about man's condition. I read recently where this was recorded: Jesus saw the multitudes and he was moved to compassion - he saw them as beaten, broken and forsaken, as sheep without a shepherd.
My tears are not in vain. Yours are not in vain. It gives God the opportunity to tell Satan that he has no clue; someone really does love Him. And nothing can seperate us from Him. Nothing will drive a wedge between God and His child. Not even Satan.
Details

Written by

Keith

Category:

Blog

Hits: 2169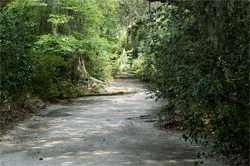 It is a good thing when teams of people band together for a great cause - synergy is created. Putting just the right people onto a common task multiplies talents and expands impact. In light of this priority, maybe a reminder for solitude is essential.
When you enter the crucible of crisis, you enter alone. This does not exclude the principle of protection found in the local church. It does not explain away the impact of friendship or the role of encouragement from another.
The sense of being alone shocks us. Makes us feel as if something is drastically wrong. It makes us even doubt the road we traverse at the time. It is nonetheless a good reminder that the struggle of faith is always a solo flight across a vast ocean - and has not been uncommon.
Jacob did not tag-team with anyone as he wrestled with God.
Elijah sought solitude and heard God's still small voice.
Jesus fasted for 40 days. His only company: Satan. (How often does he show up at these holy times?)
While you go through faith-building experiences, as you look for a breakthrough, do not be overwhelmed by the sense of lonliness.
As my sister walked through the valley, she shared a vital lesson that resides with me still: Somedays you will have to preach to yourself, rather than listen to yourself.
Don't believe everything your heart tells you. Preach the word of God to your own heart. A dosage of solitude is a good and healthy thing.
Details

Written by

Keith

Category:

Blog

Hits: 2213
If you get married as Jacob did, putting the weight of all your deepest hopes and longings on the person you are marrying, you are going to crush him or her with your expectations. It will distort your life and your spouse's life in a hundred ways. No person, not even the best one, can give your soul all it needs. You are going to think you have gone to bed with Rachel, and you will get up and it will always be Leah. This cosmic disappointment and disillusionment is there in all of life, but we especially feel it in the thing upon which we most set our hopes.
Tim Keller, Counterfeit Gods, pg 38-39
Keller is one of the most gifted speakers, taking a Manhattan postmodern society and introducing them to biblical truths and a dynamic relationship with Jesus. He points out is this masterful work, how many things serve as a counterfeit god, when God does not reside as the only king to the throne.
It is a sad state when something so beautiful as a marital partner is a tool to getting filled up. We are all very leaky people, with leaky hearts and leaky love. Some areas cannot be healed with the science of modern medicine. Only when a heavenly love is experienced will a person no longer clamor on another with expectations that are unrealistic.
Being addicted to a human relationship is, as Keller points out, idolatry and a counterfeit god.
Details

Written by

Keith

Category:

Blog

Hits: 2528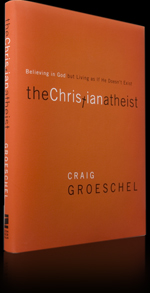 A pastor once asked his church to pray that God would shut down a neighborhood bar. The whole church gathered for an evening prayer meeting, pleading with God to rid the neighborhood of the evils of this bar. A few weeks later, lightning struck the bar and it burned to the ground.Having heard about the church's prayer crusade, the bar owner promptly sued the church. When the court date finally arrived, the bar owner passionately argued that God struck his bar with lightning because of the church members' prayers. The pastor backtracked, brushing off the accusations. He admitted the church prayed, but he also affirmed that no one in his congregation really expected anything to happen.The judge leaned back in his chair, a mix of amusement and perplexity on his face. Finally he spoke: "I can't believe what I'm hearing. Right in front of me is a bar owner who believes in the power of prayer and a pastor who doesn't."
Craig Groeschel, the Christian atheist, pg.75
I have just finished weeping for the lost, for my heart, for our ministry - three hours. And it was an ugly cry.
During that time I came to realize something about my soul - I would rather give money to see people come to Christ (Debbie and I are giving a few thousand for a project right now) and it does not cause my heart much turmoil. I would rather work long hours at just about any kind of task. But when it comes to praying - it is simpy too emotionally turbulent. My soul would rather avoid it at all costs. So that is what I do, I avoid it. That is what I found out about myself today.
And here is the ugly truth - that is part of the reason that I don't pray with that kind of intensity very often. And I feel so guilty and ashamed, that I don't even like to admit it. But it is true.
But Hannah cried and prayed ... and God gave her a prophet son.
But Jesus cried and prayed ...  and God was honored and our ransom was paid.
But Paul prayed ... and his world was changed.
Maybe, just maybe, God will do it again.