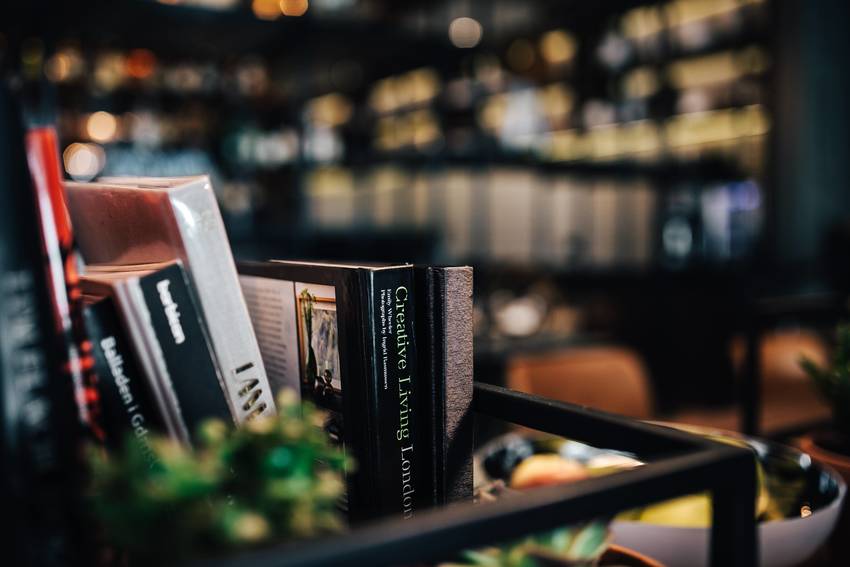 Photocredit: Stock Photo
I have my book list for 2018 planned. There are a number of topics that have captured my interests and come highly recommended. Over the next three blog posts I'll list all 24 titles. Yes, it is a pretty eclectic list. So is my brain.
No particular order other than alphabetical. Grab a volume with the Amazon link.
Barking up the wrong tree
by Eric Barker
Description:
Much of the advice we've been told about achievement is logical, earnest…and downright wrong. In Barking Up the Wrong Tree, Eric Barker reveals the extraordinary science behind what actually determines success and most importantly, how anyone can achieve it. You'll learn:
• Why valedictorians rarely become millionaires, and how your biggest weakness might actually be your greatest strength
• Whether nice guys finish last and why the best lessons about cooperation come from gang members, pirates, and serial killers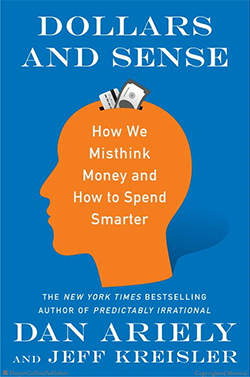 Dollars and Sense
by Dan Ariely and Jeff Kreisel
Description:
We think of money as numbers, values, and amounts, but when it comes down to it, when we actually use our money, we engage our hearts more than our heads. Emotions play a powerful role in shaping our financial behavior, often making us our own worst enemies as we try to save, access value, and spend responsibly. In Dollars and Sense, bestselling author and behavioral economist Dan Ariely teams up with financial comedian and writer Jeff Kreisler to challenge many of our most basic assumptions about the precarious relationship between our brains and our money. In doing so, they undermine many of personal finance's most sacred beliefs and explain how we can override some of our own instincts to make better financial choices.
Eat that Frog!
by Brian Tracy
Description:
There just isn't enough time for everything on our to-do list—and there never will be. Successful people don't try to do everything. They learn to focus on the most important tasks and make sure those get done. They eat their frogs.
There's an old saying that if the first thing you do each morning is eat a live frog, you'll have the satisfaction of knowing you're done with the worst thing you'll have to do all day. For Tracy, eating a frog is a metaphor for tackling your most challenging task—but also the one that can have the greatest positive impact on your life. Eat That Frog! shows you how to organize each day so you can zero in on these critical tasks and accomplish them efficiently and effectively.
Everybody lies
by Seth Stephens-Davidowitz
Description:
By the end of an average day in the early twenty-first century, human beings searching the internet will amass eight trillion gigabytes of data. This staggering amount of information—unprecedented in history—can tell us a great deal about who we are—the fears, desires, and behaviors that drive us, and the conscious and unconscious decisions we make. From the profound to the mundane, we can gain astonishing knowledge about the human psyche that less than twenty years ago, seemed unfathomable.
Everybody Lies offers fascinating, surprising, and sometimes laugh-out-loud insights into everything from economics to ethics to sports to race to sex, gender and more, all drawn from the world of big data.
Four Tendencies
by Gretchen Rubin
Description:
During her multibook investigation into understanding human nature, Gretchen Rubin realized that by asking the seemingly dry question "How do I respond to expectations?" we gain explosive self-knowledge. She discovered that based on their answer, people fit into Four Tendencies: Upholders, Questioners, Obligers, and Rebels. Our Tendency shapes every aspect of our behavior, so using this framework allows us to make better decisions, meet deadlines, suffer less stress, and engage more effectively.
The Four Tendencies hold practical answers if you've ever thought...
· People can rely on me, but I can't rely on myself.
· How can I help someone to follow good advice?
· People say I ask too many questions.
· How do I work with someone who refuses to do what I ask—or who keeps telling me what to do?
How to think like Leonardo da Vinci
by Michael J. Gelb
Description:
Drawing on Da Vinci's notebooks, inventions, and legendary works of art, Gelb introduces Seven Da Vincian Principles—the essential elements of genius
•Problem solving
•Creative thinking
•Self-expression
•Enjoying the world around you
•Goal setting and life balance
•Harmonizing body and mind
Irresistible
by Adam Alter
Description:
Welcome to the age of behavioral addiction—an age in which half of the American population is addicted to at least one behavior. We obsess over our emails, Instagram likes, and Facebook feeds; we binge on TV episodes and YouTube videos; we work longer hours each year; and we spend an average of three hours each day using our smartphones. Half of us would rather suffer a broken bone than a broken phone, and Millennial kids spend so much time in front of screens that they struggle to interact with real, live humans.

In this revolutionary book, Adam Alter, a professor of psychology and marketing at NYU, tracks the rise of behavioral addiction, and explains why so many of today's products are irresistible.
The One Thing
by Gary Keller
Description:
Voted one of Top 100 Business Books of All Time on Goodreads.
YOU WANT LESS. You want fewer distractions and less on your plate. The daily barrage of e-mails, texts, tweets, messages, and meetings distract you and stress you out. The simultaneous demands of work and family are taking a toll. And what's the cost? Second-rate work, missed deadlines, smaller paychecks, fewer promotions--and lots of stress. AND YOU WANT MORE. You want more productivity from your work. More income for a better lifestyle. You want more satisfaction from life, and more time for yourself, your family, and your friends. NOW YOU CAN HAVE BOTH--LESS AND MORE.
DISCLAIMER: This post and description contains affiliate links, which means that if you click on one of the product links, I'll receive a small commission, but will not cost the buyer any more than directly through Amazon. This helps support this ministry. Thank you for the support!