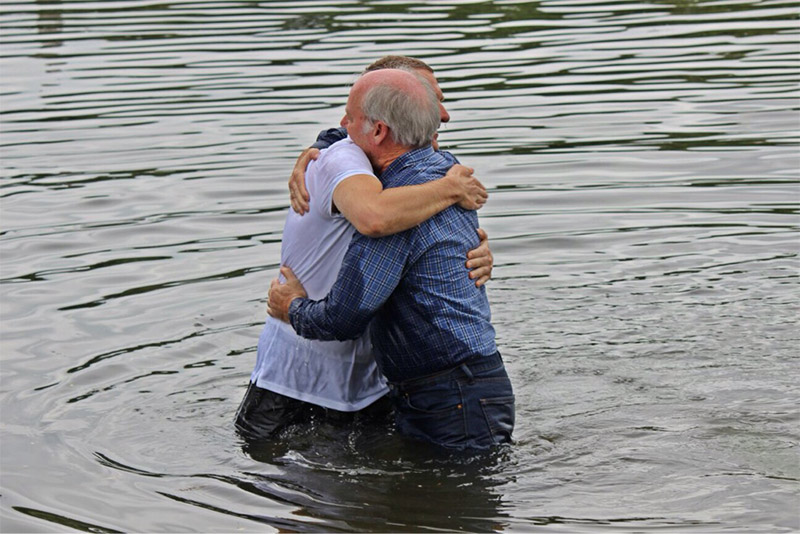 Photocredit: Andi Eiring
What does a missionary pastor do on a typical Sunday? This blog is an effort to describe my Sunday today - Sunday, May 29th, 2016.
We had an outdoor baptism scheduled and at 5:30 AM there were severe thunder storms and strikes within 2 miles of our location. Yesterday an official at a youth soccor match was struck by lightning and 30 children were sent to the hospital.
Warning: No images in specified directory. Please check the directory!

Debug: specified directory - https://keithgandy.com/images/photos/20160529_baptism
The weather cleared and following services we walked as a congregation to the Main river. These are those following in believer's baptism - left to right in the group photo:
Anna (far left): Raised in our church as a child, her family was relocated with a job opportunity, but she remembered her time in Aschaffenburg and after deciding to follow Christ three years ago, she wanted to be baptized, just as her father had been baptized.
Andi - Father and husband.
Hamid - Ex-moslem.
Joel - 15 year old who made a decision to follow Christ earlier this year - his parents played an important role in his decision.
This is an audio blog of my recollections earlier today. It is a 19 minute, 30 second rambling description (Hey, I'm old now, so I occasionally slip into my old guy mode.)
{mp3}20160529{/mp3}