Training new church leadership has been a priority as of late so I would like to introduce you to a couple of men serving our church.

DR. SCHMIDTPOTT

Malte is a medical doctor who served with his family in the mountains of northern Peru. The poor indians of the region would come for treatment and hear the gospel as they waited. He has now returned and taken up private practice and carves out time to serve as leadership.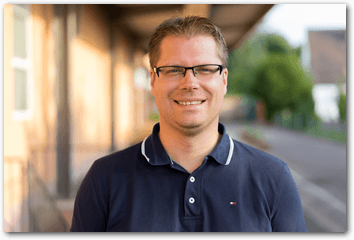 DIETER SCHNEIDER

Dieter is a quiet man with godly grown children. He has taught 12-14 year olds over the past two years, taken trips with them so that they have a personal faith, not just parental faith.

He has a meek, discerning personality and has brought me personal encouragement.


Prayer Points
Praise: Men are being trained. One church plant baptized for the first time last Sunday - five followed in scriptural baptism.
Prayer: The refugee ministry is experiencing internal turmoil.

Thank you for partnering with us!
Share this
Know someone who might be interested in the email? Why not forward this email to them.
Printable Letter

For a full-length report, access the Acrobat Reader Prayer letter. The letter explains things a little more in-depth: July 2017b
Unsubscribe
Don't want to receive these emails any more? Please unsubscribe.