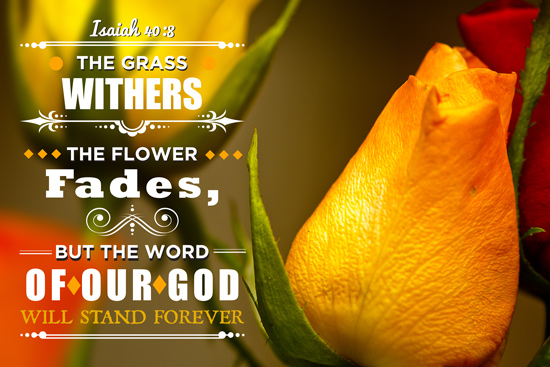 It is Christmas 2013 and I am in a gift-giving mood.
So from me to whomever chooses - that would like a wall decoration (image), here is a photo image and text design that I shot and designed. God's Word stands and remains. You might want to have this image printed at Wallmart (or your preferred photo printing service) and then framed for your kitchen or other room. Or gift it to someone. Or use it to create a card to send to someone.
The resolution is large in order to retain the clarity in a large print. It is 13mb - 5184x3456 pixels.
It is licensed under the Creative Common License 3.0 -
here.
Free of charge.
You may share the image.
It would be nice, if you give credit for the project design.
Download the image here (right click and save as...):
download
Merry Christmas! The Father gifted us his Son, so that we might have life. Word!