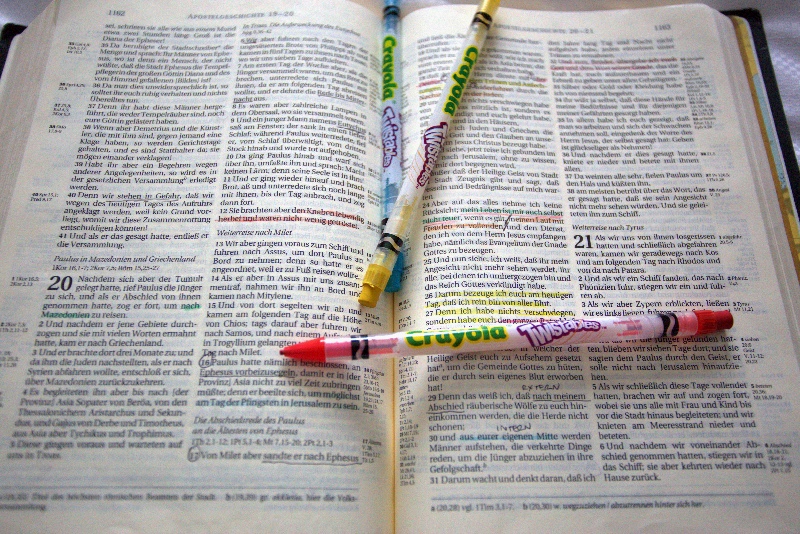 Drilling down into the Bible is the key for a personal, dynamic relationship with Jesus. It is also the key to personal freedom, for Jesus taught: you shall know the truth and the truth will set you free.
New tools are available that makes it even more enriched get and personal than ever.
Recently, I have discovered a Crayola product: Erasable Twistables Colored Pencils. An 8 Pack costs around $2.50. These markers do not bleed through the page, stay sharp enough to hilight a section of verse and can still be erased.
Some sites gives tips for color-coding topics, but I am not that advanced - my system is to colorized a passage with similar thoughts of the same color.
Pen or pencil markings, like circling a key verse for the passage allow name to focus on story highlights. I also will note Greek words or subtle meanings in the margins. Occasionally, I break down the structural pattern or an important cross-reference. Most often, I note the brief synopsis of the chapter at the top of the page.
Find your pattern, but dig deep and find the freedom for your soul that your good shepherd meant for your life.