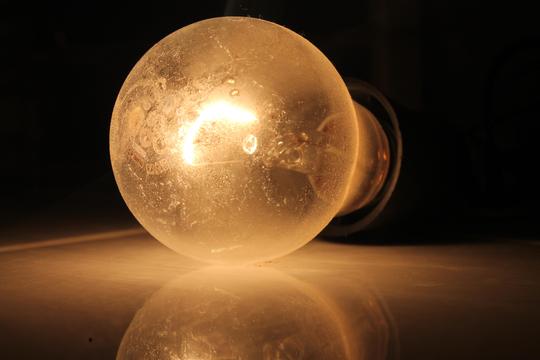 Photo credit: Tat via Morgue File
When the Apostle Paul hit Ephesus and people came to Christ, Luke records Paul's efforts there.
Acts 19: 9 But when some became stubborn and continued in unbelief, speaking evil of the Way before the congregation, he withdrew from them and took the disciples with him, reasoning daily in the hall of Tyrannus.
10 This continued for two years, so that all the residents of Asia heard the word of the Lord, both Jews and Greeks.
In this short period of time everything was set into motion that multiple churches would be planted all across Asia Minor, setting the stage for Constantine to give the church an international setting in the fourth century. The key was the training he gave these men of potential.
The question is: What would and can it look like in a fast-paced society with many technological resources? Can we think outside the current parameters in order to expand our impact?
Additionally, Paul states in his farewell address to the Ephesian elders:
Acts 21:31 Therefore be alert, remembering that for three years I did not cease night or day to admonish everyone with tears.
Ephesus was the initial Church-Planting Movement (CPM) - mainly due to the efforts of Paul training men. I have often attempted meeting with men on a regular basis, with differing levels of success. Desiring a level of impact that will continue I have a new experiment: I exegete Scripture chapter by chapter on a ten minute recording and make those available to men of potential. One chapter per ten minute recording. Everyone we win to Christ is a first-generation believer, so they are always entry level requiring teaching on hermeneutics and theology.
In my library I have setup a small recording studio where I place my bible, my notes, and an ipad with a ten-minute counter. Then I set out to teach what I have discovered in my own quiet time.
I use a Zoom H4N digital recorder, a studio mike (Ebay purchase), a small mixing board with xlr connectors, a compressor limiter, then process the files to enhance the sound and after converting to a mp3 file, they end up around 2.5 mb. Downloading is very quick.
Here is a sample:
The new Testament contains 260 chapters, so in one year time, I will have a podcast commentary for mentorees. It will be a work in progress and undoubtedly need a beta version, but this is something we are already implementing. This is not a sermon, nor do I share anecdotes or poems. It is purely to spur the interest of young dynamic workers understand the Scriptures quicker.